clean
For your precious family

Daiko Technical Corporation supports your clean lifestyle.
Don't you want to live in a beautiful house with no bacteria, viruses, stains or molds?
Sterilizing, anti-mold cleaner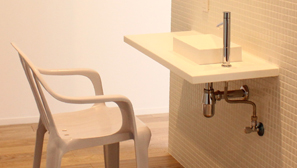 It can be used on various places such as in and around bathrooms, bathtubs, metal faucets, shower curtains, toilets, sinks, etc…!
Two types of cleaners are available; "NS-20 (mildly acidic) best for cleaning kitchen and bathroom" and "AK-50 (alkaline) effective for removing greasy dirt". Please choose one depending on your purpose.
Mold-proof agent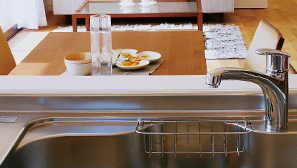 Mold-proof coating agent exhibits a strong inhibition/prevention effect against 397 types of fungus and bacteria including 57 types of molds that exist in general buildings through combination of repellent effect and blocking effect. It also exhibits superior safety, and its effect lasts for a long time as it is a nonvolatile agent.
smaco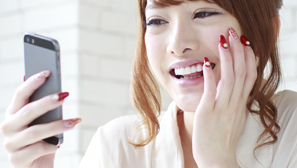 A quick mist spray! smaco for easy antifouling coating.
Smooths the touch of your screen. Prevents fingerprints and stains from remaining on the screen.
Can be used on smartphones, tablets, window glass, and glasses!